10:00 : Breakfast date with my friend Natalie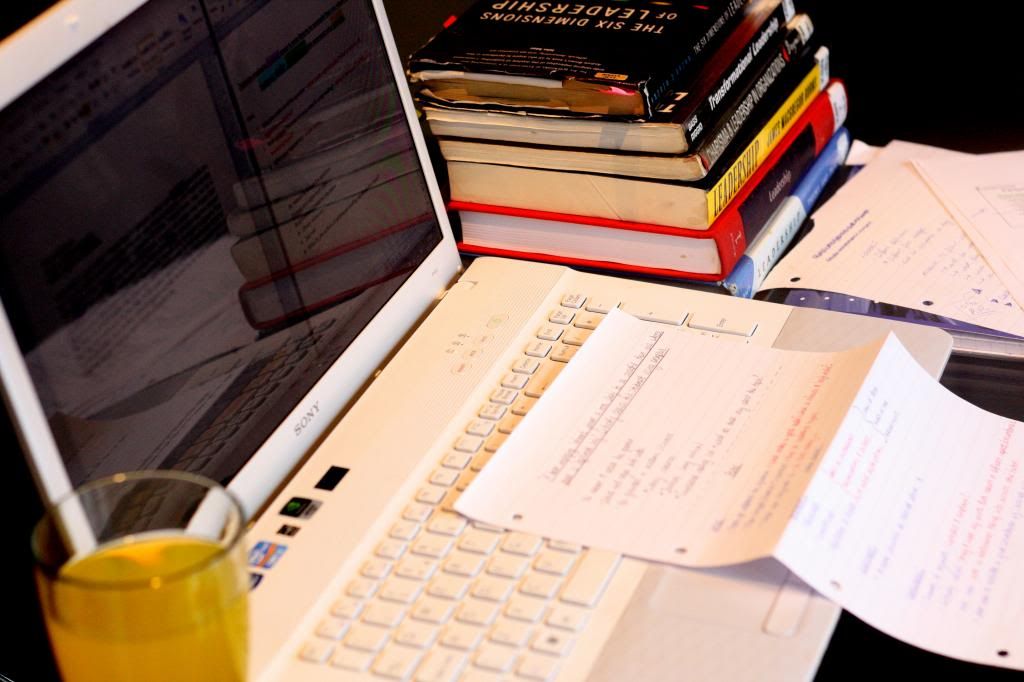 12:00 - 17:00 : Attempting to work through a 2500 word essay on Leadership...fun!
The remains of the presents I got my sister, I got her two Peplum style tops (a black one and a coral one) and some monochrome vertical striped jeans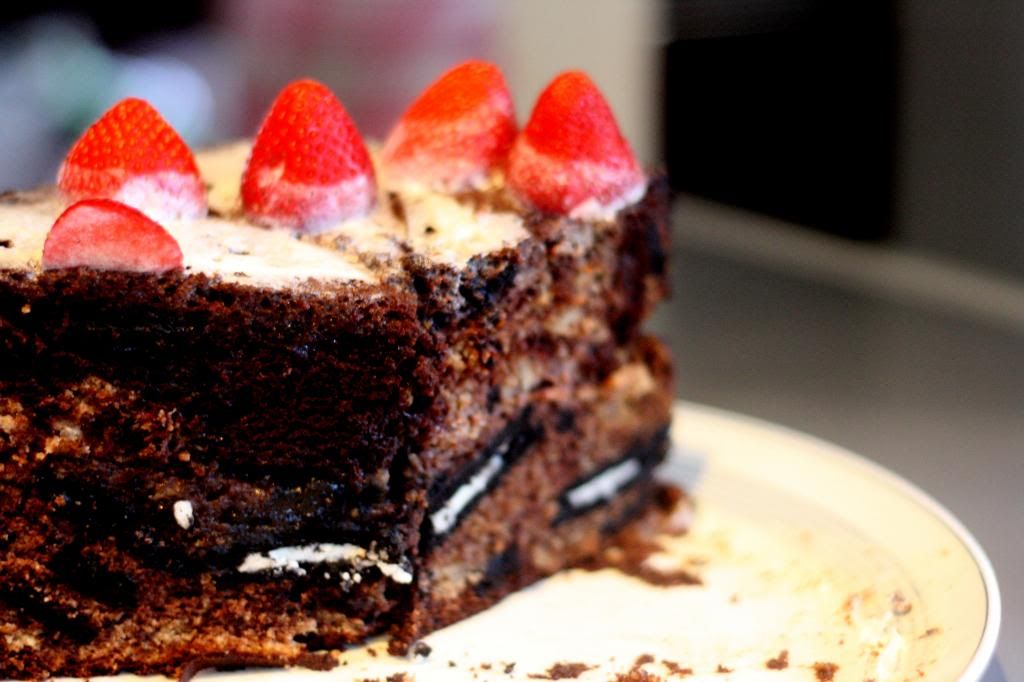 I baked her a Marble Oreo Cake and it was sooo yummy! If you would like me to do a post showing how I made it let me know in the comments section and I will!
I'm drooling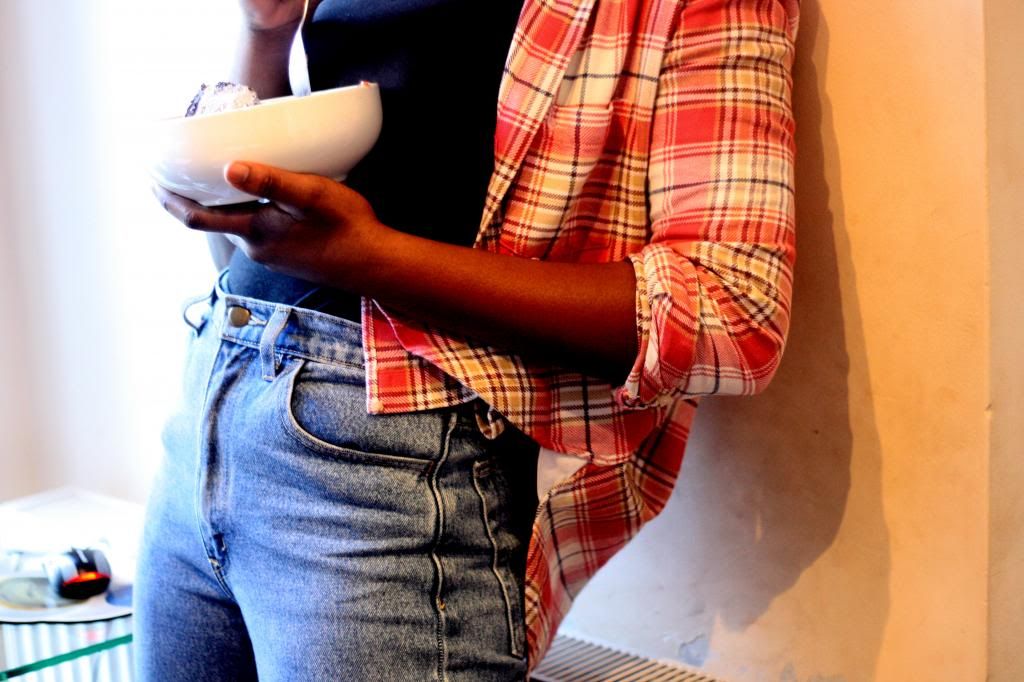 The Birthday gal didn't want a photo but I liked her outfit. Top - Mango// Shirt - Jack Wills// Jeans - American Apparel.
Last time I visited my Mum bought this ice cream specially for me and banned everyone else from eating it because she wanted me to taste it (bless her) and I had it again this weekend even though it was freezing. Hey ho. It's really tasty & if you haven't tried it, do. My phone case is from H&M.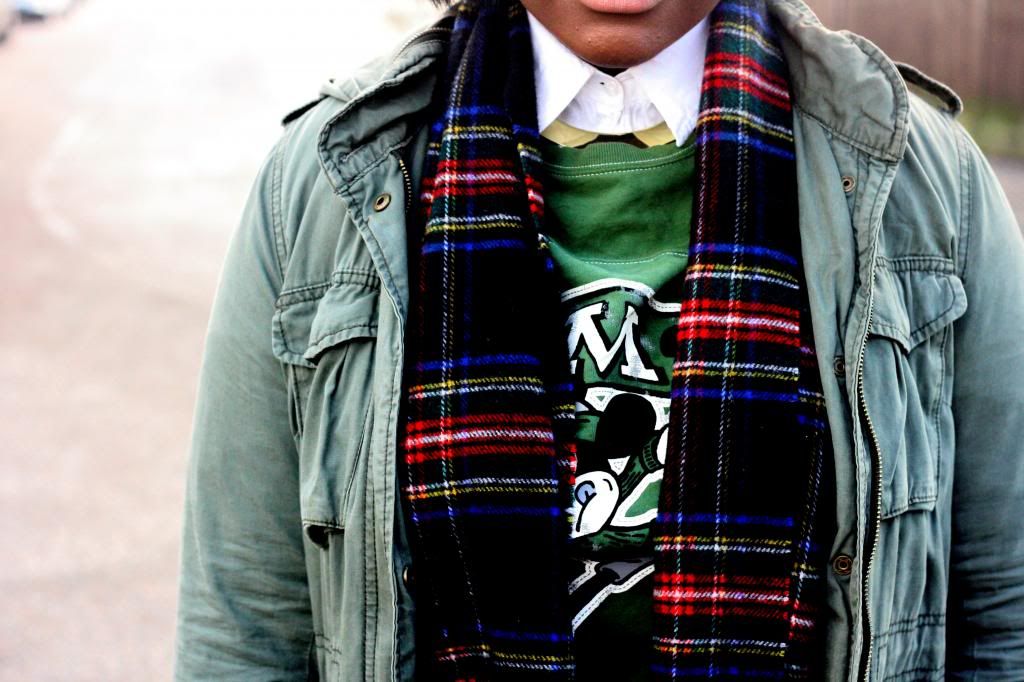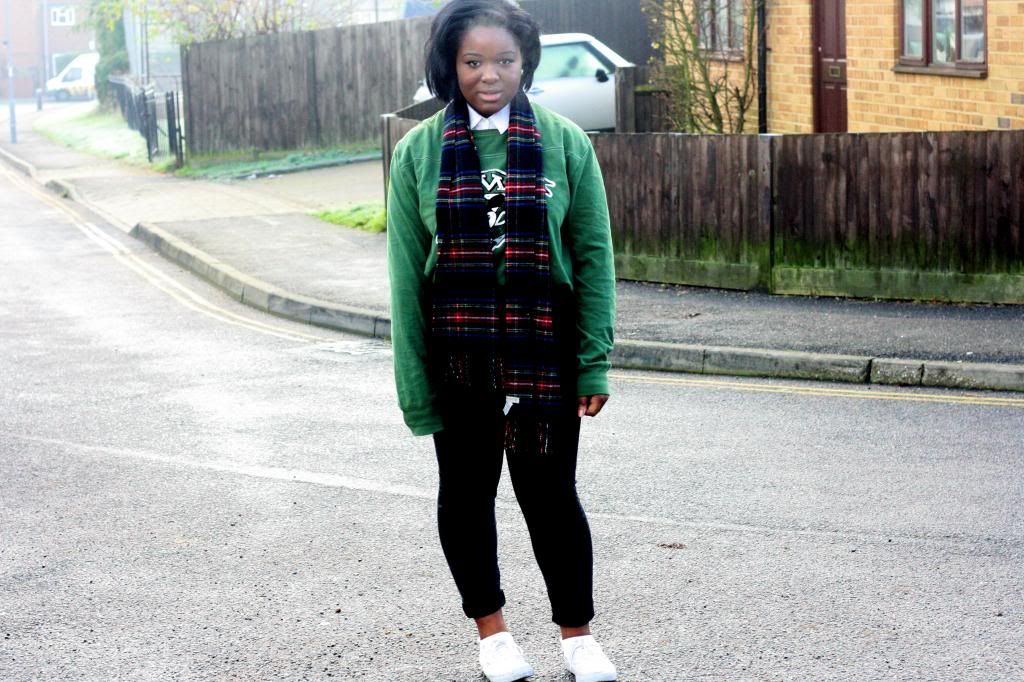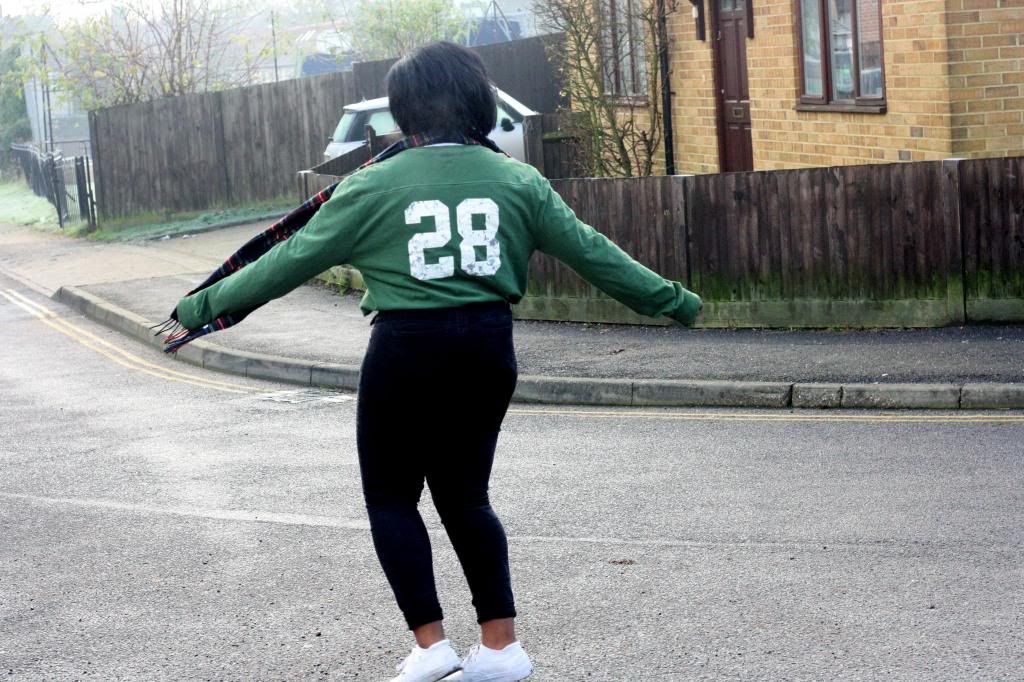 Shirt - Primark
Jumper - Disney Parks (Florida)
Necklace & Jacket - H&M
Jeans - Forever21
Scarf - Tie Rack
Hey guys!
So if you follow me on twitter then you may know that this weekend I went back home to surprise my family! It was my sister's Birthday on Saturday 1st December and it's mine on Wednesday 5th. We've never spent our Birthday's apart but because it's so expensive for me to go down and visit, I wasn't suppose to be going back until Christmas but I really wanted to be with them all so I booked my ticket home without any of them knowing. I decided to keep it a secret to make the surprise that much better. I had my house keys so when I arrived on Friday evening I just helped myself in. Their reaction was the best thing ever and I really wish I had filmed it! They were all so surprised and it was so nice to be back.
Friday evening we all stayed up and watched TV until it was Saturday then we sung Happy Birthday to my sister and chilled out.
Saturday morning my sister went ice skating with her friends then she went into town later on with some other friends. I had breakfast with my close friend Natalie who just happened to be down from Uni that same weekend and it was so nice to catch up with her as we hadn't seen each other since September.
I then had to spend most of my afternoon writing an essay on what makes a successful leader but since I enjoyed the topic and the question, it was quite fun... I'm such a geek ha. At this point my parents had gone to Costco for some food shopping and my sister was still out so it was nice to have some peace and quite whilst working.
Everyone got back home late afternoon, I stopped working and started baking. I wanted to make my Sister a really cool Birthday cake and so I thought what would be cooler than a Marble Oreo Cake!! It was so soo yummy! We had a chilled out evening which included nibbling on party food palettes, enjoying some cake, watching Strictly Come Dancing, The X Factor, I'm a Celebrity and then my Mum and I did a bit of online shopping (or in my case browsing). All in all, Saturday was a lovely day!
I cannot believe my sister is now 14 and I'll be 19 on Wednesday, it seems like just yesterday she was turning 9 and I was the one turning 14!! It really is crazy how fast time flies!
In other news, Christmas is only around the corner and I am feeling 110% festive! I love Uni but I'm so excited to go home and spend a month with my family and home friends! I've got 2 Balls coming up next week and I'm still trying to find outfits to wear so don't be surprised if you see a post in the near future asking for dress advice!
I think next I will be putting up a post about University & UCAS/ personal statement advice so if you have any questions on this topic which you would like me to answer put them in the comments so I have a idea of what you guys want to hear! If you want to ask me questions about my course, I had originally applied for Finance and Economics but I have now changed to Business Studies and I am minoring in Marketing and Economics so please bare this in mind because I don't think I'd be the right person to consolidate in if you want to do law, engineering or things outside the business field.
I hope everyone is well & I hope you enjoyed this post!
Lots of Love,