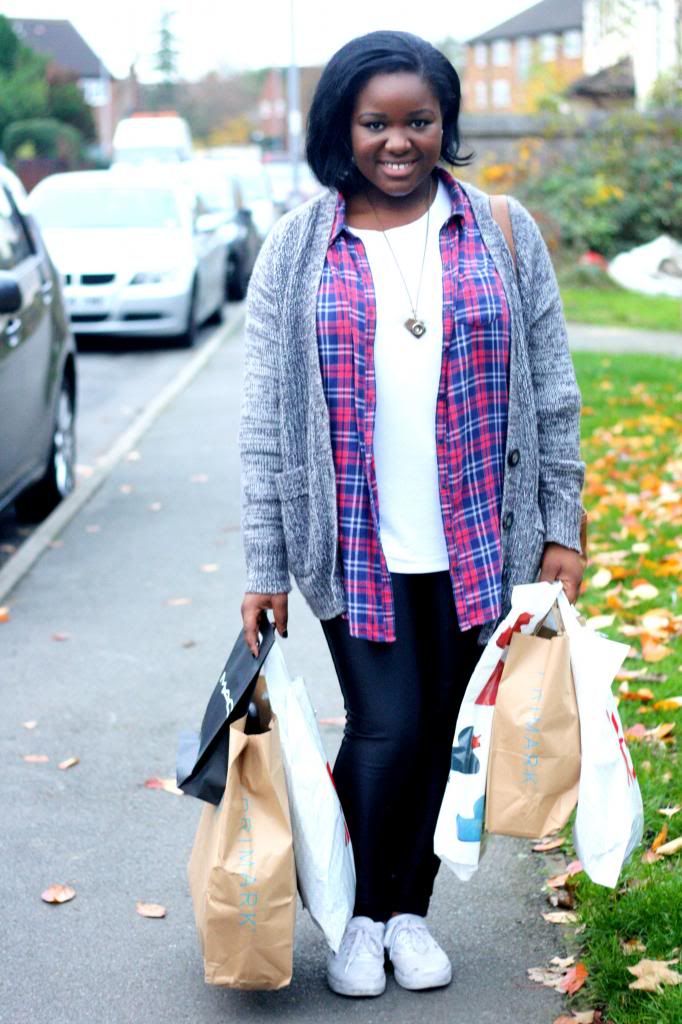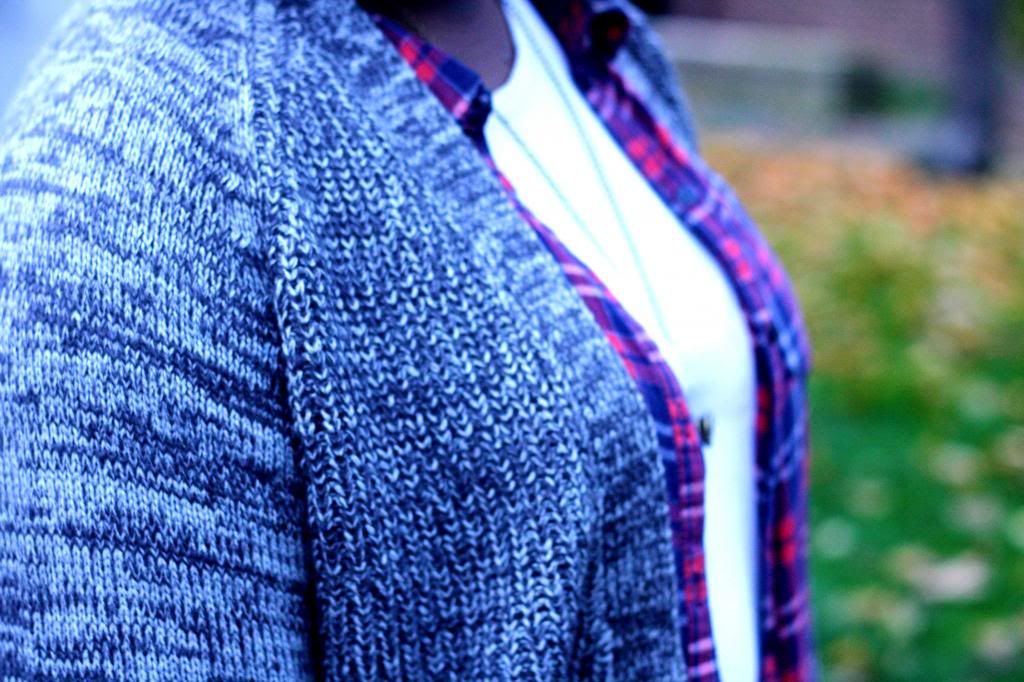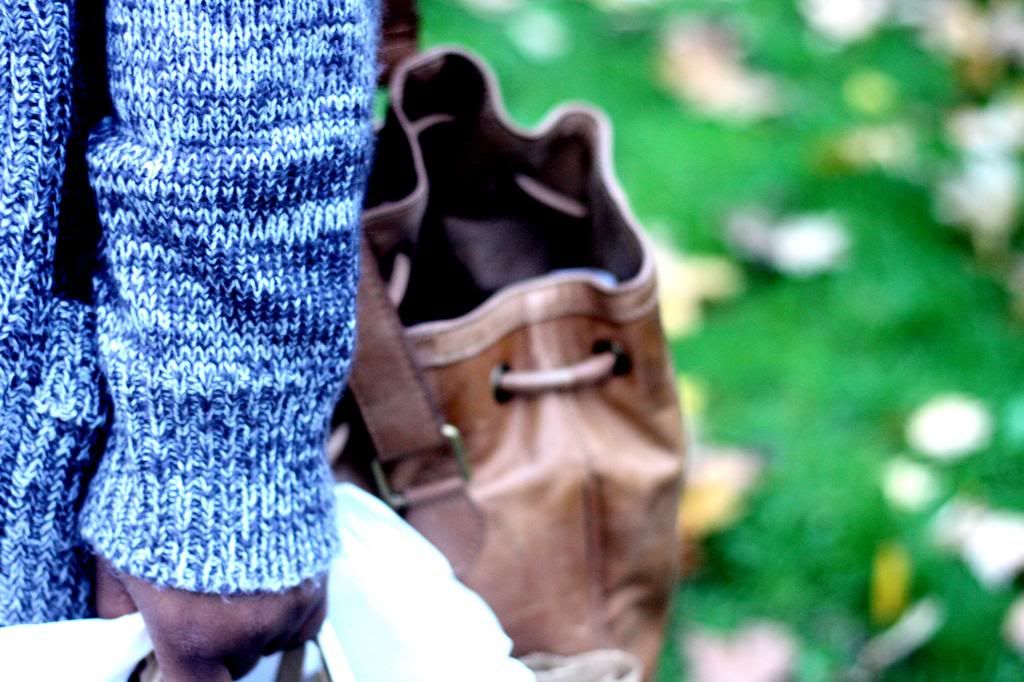 Disco Pants - American Apparel
Whilst I was at home last week I went shopping with my sister, met Lauren for a much needed catch-up coffee and this is what I wore. I went for comfort over style and I realize this outfit completely contradicts what I said in my last post about wearing baggy oversized clothes but hey ho, I didn't take a large variety of clothes down with me from uni so I had to make to with what I had.
I love the textured look of this cardigan and it is surprisingly really warm! I've been very impressed with Primark's knitwear range recently, they have such a lovely collection (especially their Men's jumpers) and I had to stop myself from buying every jumper I came in contact with.
If you would like to have a peek at some of my favorite items which I purchased, then keep reading :-)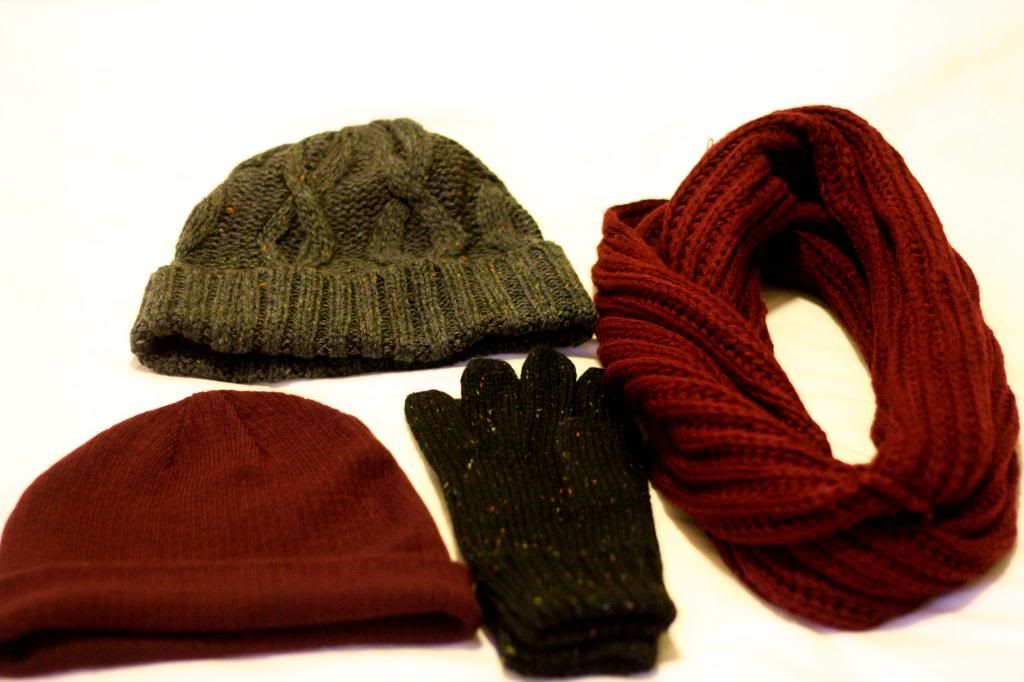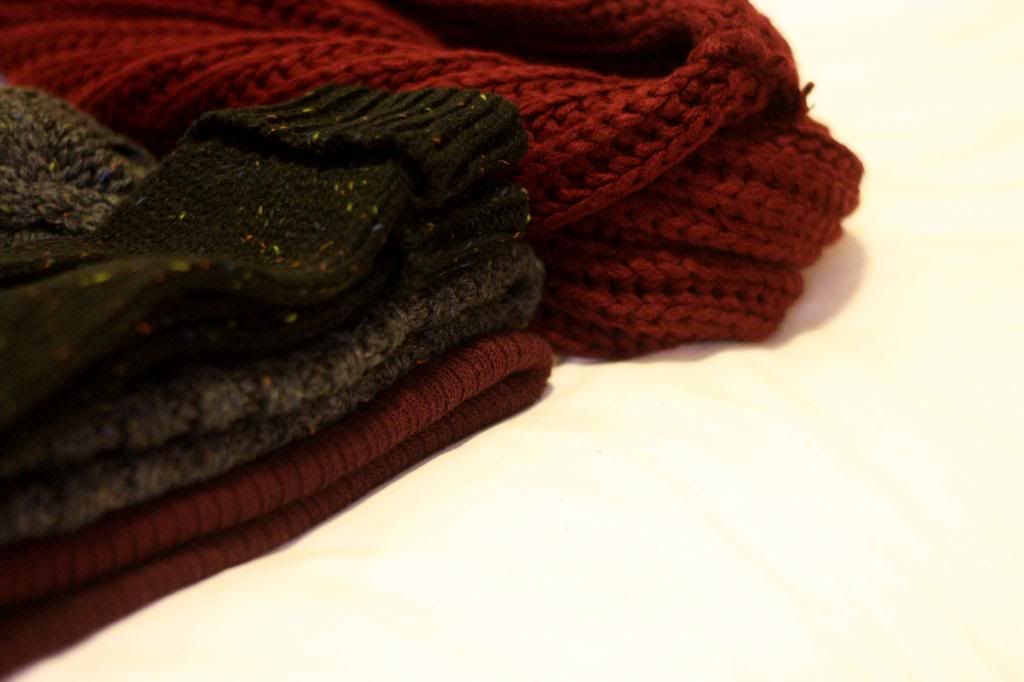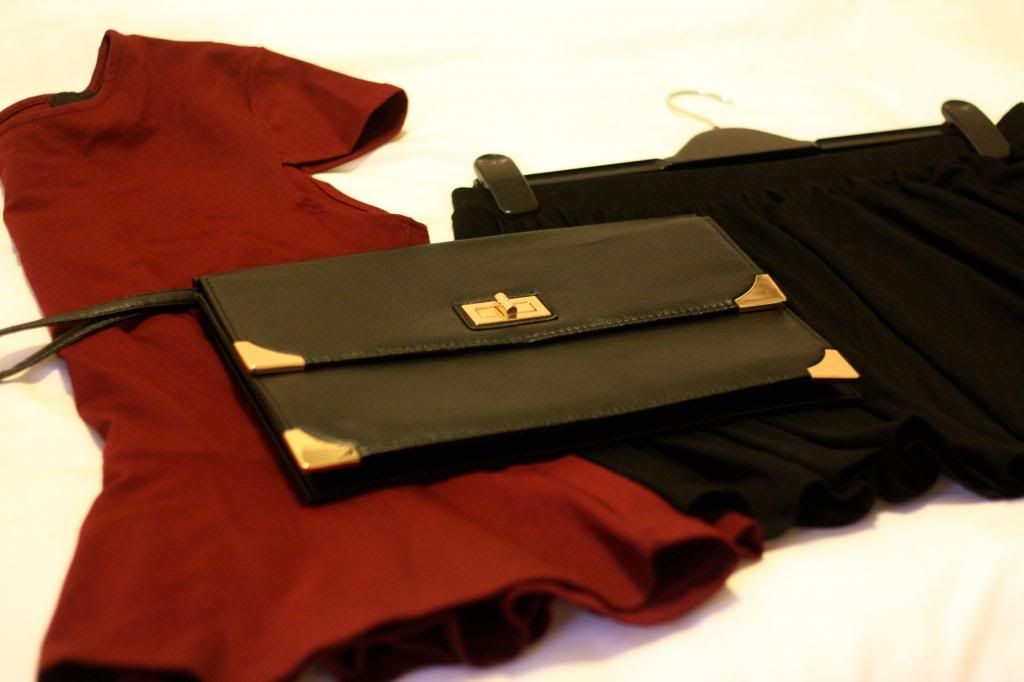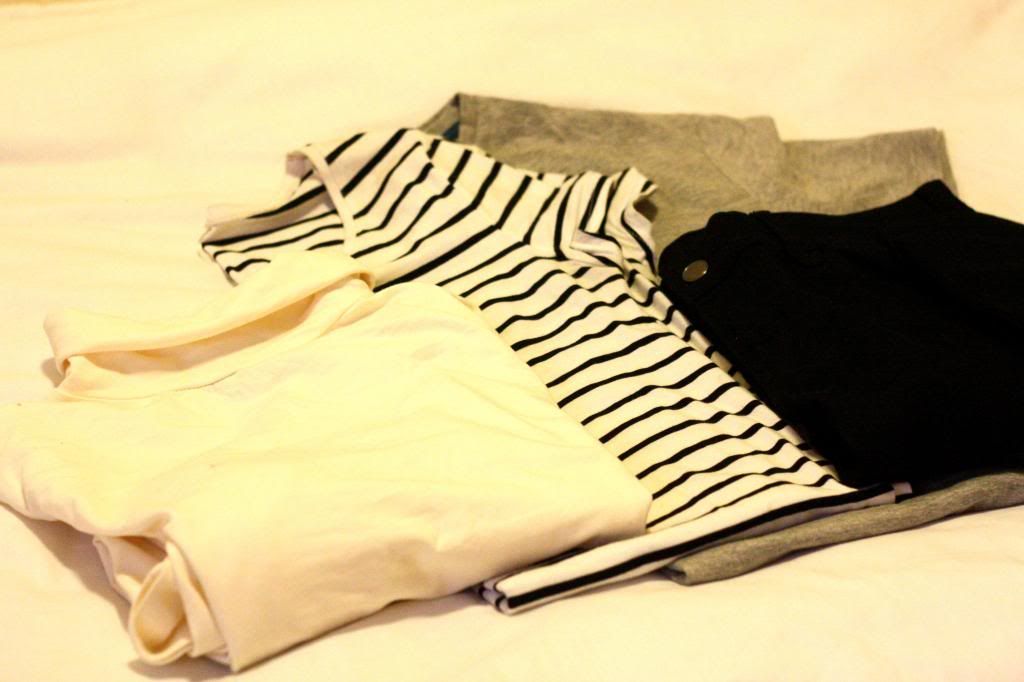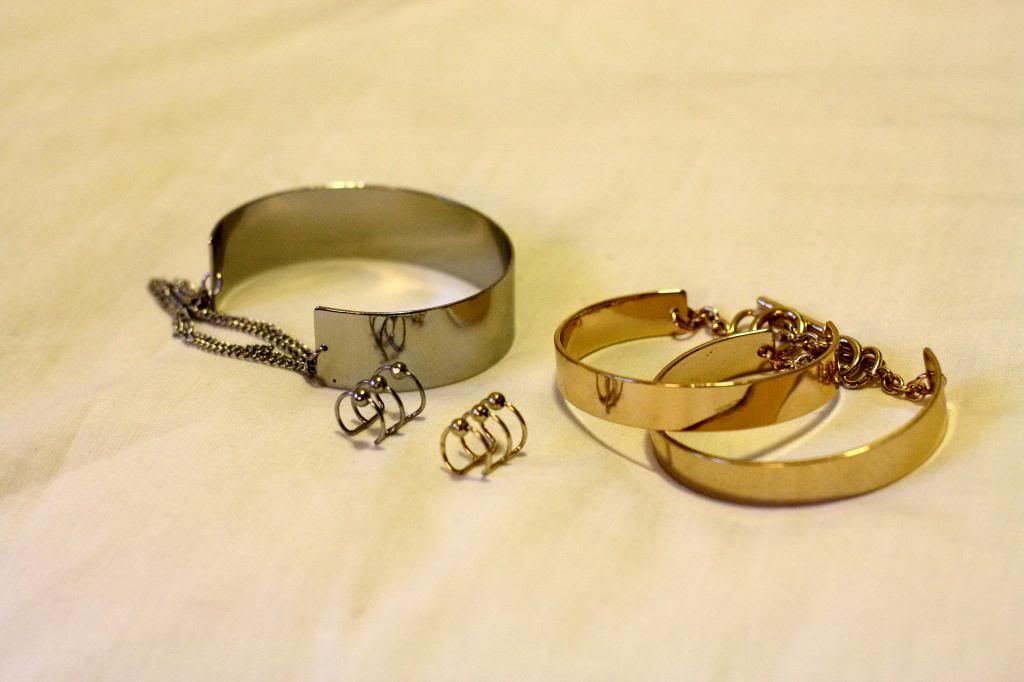 1) Burgundy Beanie, Grey Beanie, Snood, Gloves - Primark
2) Peplum Top, Skirt - Asos// Envelop Clutch - Primark
3) White Turtle Neck, Grey T-Shirt - Primark// Black Jeans, Stripe Top - H&M
4) Santa Hat - Tiger// Christmas Pajama Shorts - Primark
5) Silver Arm Cuff, Gold Arm Cuffs - H&M// Silver Ear Cuff, Gold Ear Cuff - Topshop
Like I said earlier, I've been really impressed with Primark's knitwear range... to be honest, Primark in general is quite impressive at the moment so a lot of my favourite picks are from there!
- Lets talk beanies. I love the colour of the burgundy one and the grainy look of the grey one. I know beanies are quite 'on trend' this season and I've seen loads of really funky colours & patterns but for what they are, most of them are quite over priced so when I saw these at under £3 each I had to buy them!
- I am generally not a big fan of gloves because they can be such an inconvenience especially with touch screen phones but since I move up north, I realised I definitely needed a pair as it can get really cold up here! I really like this grainy pair I got as they remind me of the America Apparel ones which they have in at the moment just without the ridiculous price tag. They are reasonably warm and do the job that needs to be done.
- Moving on to the burgundy peplum top. I love, love, love peplum! I think it's very flattering and it's a style which can suite everyone. I got this top from Asos because I thought the colour would be great for this season and the top itself would be easy to dress up or dress down which is always a good thing.
- The skirt and the clutch are items which you may have seen in my previous post and I think they are such staple items which every girl needs in her wardrobe as they go with everything and add a little something to an outfit!
- The cream turtle neck was a bit of a random purchase, I was a bit half and half on whether I should get it but I thought it would work well during winter and I could use it for layering so I just picked it up in the end.
- About two years ago, I got a pair of black jeans from H&M and they were the most amazing pair of jeans ever. They were so comfortable and high waisted, they were perfect. I literary lived in them for about a year and a half until they ripped ha! (RIP). Anyway, when we were in H&M I saw another black pair which were almost identical so I thought I'd get them. I was quite excited about them but when I got home and tried them on, I realised they weren't high waisted which was a bit disappointing but at only £9.99, beggers can't be choosers right! They are still a really great pair of jeans and I'm sure I'll wear them a lot!
- The next two items may be my favourite purchases of the year just because I'm unbelievably excited for Christmas! As soon as I saw these PJ shorts, I just grabbed them (literally GRABBED them)! I thought the pattern was sooo cute and they were just perfect. The santa hat speaks for itself really... its just your standard santa hat but it got me that little bit more excited :-D I don't think anyone actually understands how excited I am for Christmas this year, I thought I was growing out of it but just the thought of it sends shivers down my spine... maybe a slight exaggeration but you get the point. I'm excited.
- My final favourite items are these cuffs. 3 for my arms and 2 for my ears. I love the simplicity of them all and I think especially with a really simple outfit they just add an edge to a look. I love wearing the gold arm cuffs together on different arms and the silver arm cuff one works really well on its own with silver earrings and ear cuffs.
I know this has been a long post but I hope you all like it! Hope everyone has an amazing week and I'll speak to you all soon :-)